Our content is reader-supported. We may earn a commission if you make a purchase through one of our links.
Recently, many of us have experienced a feeling of disconnection from the rest of the world. Even though life is beginning to look more normal again, it's not easy to reestablish relationships with those that we've lost touch with.
With the ever-increasing amount of time we're spending on the internet, it has become increasingly difficult to verify who to trust as a lot of people tend to hide their actual selves when using a computer.
Fortunately, US Search has access to millions of confidential internet sources which can be used to bring some clarity in these times of doubt. You could be just moments away from getting your family member's contact details or uncovering a disconcerting fact about a potential romantic partner you met online.
Continue reading the US Search review to find out how US Search functions and the resources it provides you.
US Search began offering background checks in 1993 and has since gained a remarkable ability to gather exact data.
The entire process is easy to follow, with a fast start wizard to assist and fair prices for one-time searches and month-to-month subscriptions. Most importantly, you'll have the desired outcomes in a few minutes.
Pros
Quick start wizard
Nearly 30 years in business
Fair refund policy
Reasonable cost for membership
Cons
Available in the US only
Lack of clear pricing
A number of firms that provide background checks claim to be trustworthy. However, they don't possess the same extensive collection of files as US Search.
An upside of the platform is that it provides a simple start-up guide to start the inquiry and gives a refund assurance if the customer is not content with the service.
With almost three decades of experience in the industry, US Search has been able to refine its techniques and deliver to its customers the outcomes they are seeking. If you're uncertain about conducting a background check, this US Search background check review gets rid of all doubt.
US Search Review – Key Features
According to online US Search reviews, US Search has multiple distinguishing capabilities that put it at the forefront of background check services. The following passage will provide an in-depth examination of each one.
Stop an Annoying Caller
When cell phone numbers became open information several years ago, it became easy for telemarketers, stalkers, and everyone else to make contact with people. US Search allows you to identify an individual if you receive an unexpected call or message from someone you don't know.
This understanding can be employed to pursue the correct pathways to put a stop to the tormenting and achieve a conclusion, as mentioned several times in US Search reviews.
Build Business Contacts
Start-up firms must acquire more prospects, regardless of if they're working online or in a physical store. US Search and other similar services offer a chance to enlarge your list of contacts and also acquire details about each person.
It's possible to narrow down the results of a search by age, financial situation, and other criteria to determine which customers would be suitable for your store.
With the data acquired from a search, it's possible to craft personalized messages to prospective buyers with products or services that are tailored to their needs.
Despite the fact that we live in the digital age, we tend to lose contact with our relatives through the passage of time.
Possibly, you're trying to trace a far-off cousin you used to have fun with as a child, pinpoint a parent or offspring you had a disagreement with two decades ago, or identify family members who've been relocated due to a calamity.
Using US Search, you can discover the current location of these individuals and have the capability to reconnect with them.
US Search enables you to conduct searches in a confidential manner, which won't alert the family members you wish to reconnect with. Unlike social networking sites, these people won't be aware of the fact that you're trying to find them.
Everyone has acquaintances from high school or college whom they haven't kept in contact with. US Search offers a service to help you to find these past friends by using the details you have about them and the millions of records in its database.
The highest likelihood of locating an old friend is to have either their telephone number or their full name and current location. With the pertinent details of your former classmate, you can decide whether you want to reconnect with them or not, depending on what you discover.
>> Reconnect With Old Friends Using US Search >>
Learn Red Flags About Your Date
Because of the prevalence of online dating, it's very effortless for folks to disguise their true identity while communicating on the internet.
People who use these services should be able to feel confident about the people they're interacting with before meeting them in real life.
US Search date check provides a useful tool to help you take any name or phone number and examine it thoroughly. You can quickly get the results you need to make an informed decision about whether to meet this individual in person.
If you're looking for details about a roommate or the person who's about to become your neighbor, US Search has the perfect solution. You can carry out a criminal record check by entering the first and last name or the phone number of the concerned person. 
It's also possible to search for details about the past of someone living near you simply by typing in their address. The search results can include mugshots, dates of arrest, descriptions of any crimes they committed, and the severity of the charges.
It's possible to observe transgressions on the road, such as DUI offenses, as well as details concerning the incident, when using US Search. Furthermore, for those mulling over the idea of a new flatmate, US Search provides the ability to take a look at bankruptcies, civil verdicts, and liens.
>> Uncover Criminal History With US Search >>
Private Searching
Whenever you feel the need to search for someone, US Search can guarantee that your search will remain anonymous.
All queries are encrypted and secured so that no one will ever find out that you were looking for their personal information. You can be sure that your data is safe and protected when it's stored with US Search.
US Search offers the exclusive feature of deleting your individual information from the sizable database they maintain. Simply search for your name and then choose the report(s) you would like to remove.
US Search will send a verification email, after which they'll no longer include this data in their searches.
US Search Background Check Reviews From Real Users
This people search service isn't listed on either the Trustpilot or the Better Business Bureau (BBB) website, probably because the background check provider hasn't yet been granted accreditation from the BBB. 
Almost all the US Search reviews on Sitejabber for US People Search have been issued with a single-star rating.
Alternatives to US Search
US Search may not be suitable for everyone, hence the firm offers a reimbursement policy. If you're seeking something else, think about any of the following options.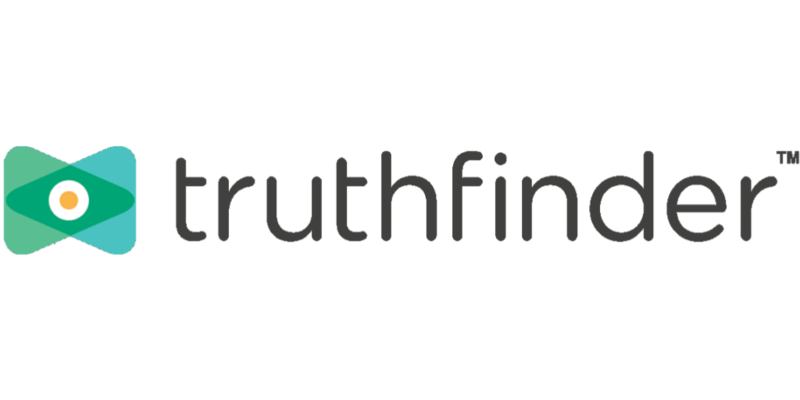 TruthFinder, as an alternative to US Search, is unique in that it has the potential to search the obscure and hidden parts of the internet, gaining access to information that other background check sites cannot.
Individuals with dubious reputations have a tendency to use the dark web to deliberately conceal knowledge about themselves, so TruthFinder could offer additional insight into unidentified figures or potential frauds.
The prices of the website are not too dissimilar to US Search, yet TruthFinder has additional charges that don't appear until you have already begun an investigation. Completing scans is a lengthy process and it's disappointing to be confronted with a paywall after waiting a substantial amount of time to receive the required data. TruthFinder accesses billions of sites, including the dark web.
BeenVerified is centered around providing you with data in the structure you like best. The website that offers background checks makes it effortless to locate information either on a computer or through the full-featured applications on your preferred smartphone.
Once the outcomes are acquired, you can save them to your computer so that you can look into them again at a later point. Despite the fact that BeenVerified's advanced plan only permits 100 searches each month, this ought to be sufficient for the majority of users.
BeenVerified can be utilized to find money that hasn't been claimed yet and to investigate facts regarding a given property.
US People Search allows unlimited searches, whereas BeenVerified limits them to 100 per month
Use BeenVerified from any device
>> Get Started With BeenVerified >>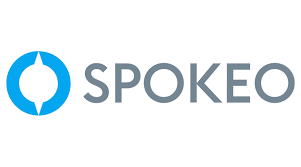 Individuals have the opportunity to execute complimentary fundamental inquiries on anyone they're curious about through Spokeo. It's evident that such searches don't provide the same level of detail as a complete report.
Spokeo's background checker has the most comprehensive outcomes of any similar service because it accesses an enormous 12 billion records. Despite this massive amount of data, searches using this service are completed quickly.
It's possible to obtain the results of your search and save them directly to your gadget so you don't need to redo the same searches later. The main disadvantage of this is that it mostly depends on social media instead of official government websites.
Spokeo has billions of data sources to US Search's 43 million
Both services generate results quickly through a streamlined process
US Search Background Check Review – Important Considerations
Not long ago, access to background checks were limited to a certain group of people. However, with services such as US Search, any individual can now gain insight into a vast number of data sources, allowing them to uncover information that was previously inaccessible.
There are some websites claiming to offer free searches, however, these only give you basic information which you may already be aware of. The most reliable background checkers do ask for a fee, but they provide a much greater range of information than what is accessible through free services.
With a bit of luck, you can find out details such as a person's financial data, job background, criminal record, and much more. US Search allows you to source this data by simply supplying a name, address, or contact number.
It's important to remember that you cannot use any services that don't conform to the Fair Credit Reporting Act (FCRA) if your searches are related to employment, lending, or renting. US Search and similar sites are only suitable for individual investigations or networking.
Frequently Asked Questions (FAQs) About US Search
In the following section, you'll be presented with responses to a selection of the most frequently asked queries regarding US Search and its services.
Is US Search Free?
US Search doesn't offer its services for no charge. Instead, it requires a subscription fee for unrestricted access. In contrast to what one might think, sites that advertise themselves as providing free background checks only provide basic data from publicly accessible sources.
Is US Search Legal?
It's permissible to take advantage of US Search for individual purposes. However, it's against the law to utilize the service to investigate potential hires, renters, or people applying for loans.
How Do I Find Someone's Address Through US Search?
US Search provides a quick and efficient reverse address lookup to find out information about a person. All you need to do is type in their name or phone number and the background checker will do the rest. 
It'll look through private databases to uncover their current address, any past addresses, job history, and details of any criminal records. Plus, it will give you even more information.
Can I Find Out Who a Phone Number Belongs to in the USA?
US Search provides a convenient reverse phone lookup function to look up the identity of any caller. All that is required is to enter the phone number into their website, and the service will display the name of the person linked to it.
US Search Review – Final Thoughts

US Search offers an economical solution for uncovering information about people you're familiar with or those you would like to reconnect with.
With three decades of experience in performing background checks, the company has perfected its approach to finding data and is able to provide the results quickly and without difficulty.
Regardless of the kind of search you perform, others won't be aware of your investigation. You're allowed to take advantage of the money-back guarantee if it isn't suitable for you. With this no-risk approach, it's a great idea to give US People Search a go today.
DISCLAIMER: You may not use the non-FCRA approved services mentioned in this article or the information they provide to make decisions about consumer credit, employment, insurance, tenant screening, or any other purpose that would require FCRA compliance. These services don't provide consumer reports and are not consumer reporting agencies. (These terms have special meanings under the Fair Credit Reporting Act, 15 USC 1681 et seq., ("FCRA"), which are incorporated herein by reference.)
The information available on our website may not be 100% accurate, complete, or up to date, so do not use it as a substitute for your own due diligence, especially if you have concerns about a person's criminal history. The services we mention do not make any representation or warranty about the accuracy of the information available through our website or about the character or integrity of the person about whom you inquire. For more information, please review each service's Terms of Use.