Our content is reader-supported. We may earn a commission if you make a purchase through one of our links.
Are you curious about BeenVerified? Do you have questions about whether it is worth the expenditure of your resources? Don't look any further!
This comprehensive assessment will help you decide if it's the correct choice for you by considering BeenVerified's qualities, pricing, and overall worth.
We have you taken care of, no matter if you're hoping to find an old friend, investigating a likely scammer, or researching information.
What Is BeenVerified?
In the past, people search sites were considered nothing more than entertaining side ventures. However, now they have evolved and become powerful tools for obtaining a plethora of information on someone.
This website is an online platform that permits individuals to look through public records. This program permits users to access data about individuals, including their contact details, criminal records, job histories, social media profiles, and more. 
All of this is possible through this website's colossal database containing more than one billion records.
This website has established itself as one of the best online sources for background checks, connecting with missing relatives or acquaintances, and searching on business partners, as evidenced by these many BeenVerified reviews.
This is because of its straightforward design, as well as the comprehensive reports it offers. With the continuous increase in its features and the massive data store it has access to, this website continues to be a popular option among consumers.
Furthermore, it has extended its services to meet additional requirements, not just its renowned searches for people.
Is BeenVerified Legit?
Before investing in this tool, it's wise to read BeenVerified reviews to assess its capability. You may be curious if the service can genuinely provide access to unexpected details about anyone.
It's worth investigating the trustworthiness of such a bold promise. We have confidence that this website is dependable, as shown by various reviews.
In this BeenVerified review, we'll investigate the contents of this website's report, its functionality, and its capacity to uncover information difficult to obtain or not usually obtainable via Google. Keep reading to find out more about this dependable platform.
What Can You Do With It?
You can use BeenVerified to access a wide array of information about people, including their contact details, addresses, social media accounts, job history, criminal records, educational background, etc.
All this data allows you to do background checks to find people who you've lost contact with. It also allows you to monitor your online presence and control what other people can see about you.
In conclusion, this website provides various resources to assist you in making well-informed decisions.
BeenVerified Features?
BeenVerified aggregates public information to help individuals to find people in different regions of the US. You can initiate a query by entering a name, address, phone number, email, social media profile, or vehicle identification number (VIN).
The website will then show a list of possible matches and you can download it to obtain an in-depth report on any individual. This report includes contact information, real estate documents, criminal background, as well as data from social networks.
When compared to other online search tools, this website may not provide as much detail with regard to records such as gun permits and traffic violations. Nevertheless, it does offer a selection of basic functions, including
People Search
Saved History
Unclaimed Money Search
VIN Number Search
Multi-Device Accessibility
This website's search for unclaimed property is something that sets it apart from other search engines. If you're looking to check if you or someone else has any property or money that has not been claimed in a state, you can use the search.
Even though most states provide free access to an identical search function on their websites, users of this website may find this extra service helpful.
How Does BeenVerified Work?
BeenVerified provides individuals with a convenient way to obtain information that would require a lengthy personal examination and a number of visits to distinct locations where records are kept by collecting data from multiple public sources.
People can now access an immense amount of data that was formerly scattered throughout various courtrooms and public record databases with just a single search.
This website collects its data from various sources, which include public records, and the BeenVerified cost is relatively low. The data for this website is collected from different sources, which include
Online social networks
Government institutions
Banks and credit associations
Court files
Information from the US census
Business enterprise documents
Companies that provide consumer reporting
>> Get Started With BeenVerified >>
Pros and Cons
Pros
In-depth people searches and the ability to search for unclaimed property
100 checks per month
Have a discounted three-month prepayment plan, plus a lot of choices for data input
Have great mobile apps and a feature that lets you search with a social media handle
Provide helpful customer service and a simple payment system
Opportunity to get their money back in case of discontent
Cons
The credibility of the search engine results isn't always assured
It can take a while to get the desired search results
This service doesn't meet the criteria of a consumer reporting agency as outlined by the Fair Credit Reporting Act, so it cannot be used to perform background checks on employees
No demo is offered
Terminating the account is a difficult task
It's impossible to buy a single report
Unless the users choose to opt out, their memberships will be renewed every month automatically
When looking at the BeenVerified site, you have the option to pick between two separate payment strategies for memberships. The only distinction between the two is the time period of the membership, both of which provide the exact 100 searches per month.
The rewards of this website's two subscriptions are equivalent, yet shoppers who select the three-month membership alternative save almost 35%. It's critical to remember that the 3-Month BeenVerified cost of membership is $52.44 every three months.
BeenVerified costs $1 for a 7-day trial. After the trial period ends, your credit card will be charged $26.89 each month for the subscription. If you don't wish to continue with the subscription, you must terminate it.
>> Pricing Plans of BeenVerified >>
Customer Support
In the majority of instances, this website's customer service team is both approachable and responsive to customer requirements.
Whenever a query about BeenVerified is sent to the website or emailed to the support team, members of their customer service department are available to answer it promptly and thoroughly. The customer service phone line is open for 17.5 hours every day of the week.
BeenVerified Reviews from Real Users – How Legit Is It?
To help you avoid spending time researching, we read through numerous BeenVerified reviews online to figure out what people thought of the service based on their own experience.
This should assist you in deciding if this website is a dependable service and if it really delivers results.
User Reviews from Sitejabber
BeenVerified reviews have received an average rating of 2.89 stars from the 316 reviews that have been submitted.
It appears the majority of customers are not satisfied with their BeenVerified cost, citing issues with credit card payments, the difficulty of the free trial period, and having trouble accessing criminal records.
>> Start Using BeenVerified >>
Alternatives to BeenVerified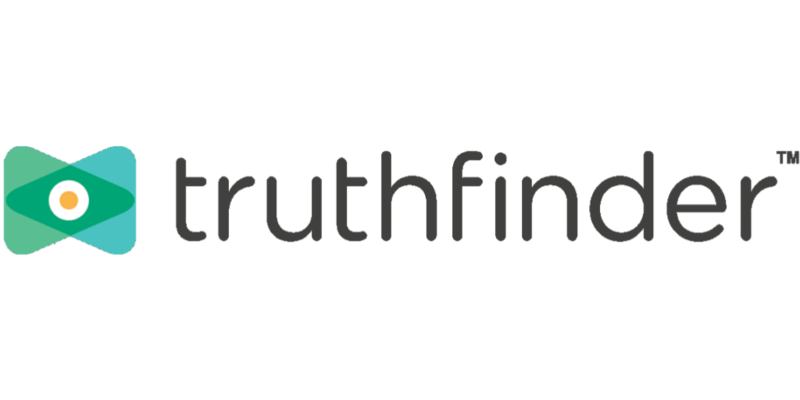 With the help of TruthFinder, an online public records search tool, people can quickly obtain facts about other individuals. This includes their contact information, background checks, and property records, which can be looked up with a name, contact number, email, or physical address.
TruthFinder's reverse phone lookup feature helps people uncover the proprietor of a given phone number. It has a straightforward user interface as well as a mobile application for easy access to the search results. Read our TruthFinder review here for a more in-depth look at this service.
>> Get Started With TruthFinder >>
If you're seeking a dependable background check service, this could be a great alternative. The website furnishes users with various data, including contact info, criminal records, property records, and job histories. 
Furthermore, Intelius has a background investigation service that lets customers get an in-depth report about an individual. Also, Intelius has a mobile app for simple access to search results and a reverse phone lookup service.

Read our Intelius Review.
PeopleLooker is a website that lets users obtain information about other people. It provides a range of data, including contact details, criminal records, and social media accounts.
It enables people to identify the holder of an incorrect telephone number by performing a reverse phone lookup. The platform has a user-friendly interface and a mobile application for easy access to search results.
However, accessing PeopleLooker has a cost associated with it, and with the numerous membership selections offered, some users may find the fee structure confusing.

PeopleFinders is a search engine that stands out due to its comprehensive criminal records database, the ability to run background checks on individuals, and the capacity to search for people.
It also has a "people search plus" feature that grants users access to extra information about specific people, for example, their employment histories, educational backgrounds, and social media accounts.
Moreover, PeopleFinders users can construct and manage their address book, which is beneficial for keeping track of contacts and their details.
Overall, PeopleFinders is an excellent resource for anyone who wants to learn about people and conduct thorough background investigations.
>> Start Using PeopleFinders >>

Instant Checkmate is acknowledged as one of the most dependable and comprehensive background check services available. It permits users to examine other persons' public record information and to do background checks.
Even though it's against the law to use the service for commercial objectives like hiring new staff, individuals use it on an individual level to discover more about their neighbors, acquaintances, and even potential love interests.
The website gives individuals access to several searchable databases that encompass social media accounts, criminal records, phone numbers, email addresses, and residential addresses. Check out our Instant Checkmate Review.
>> Check Out Instant Checkmate >>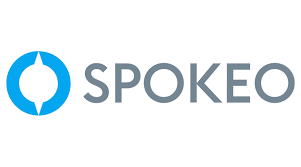 Spokeo began operations in 2006 and has perfected its ability to supply private data, criminal histories, or even solutions to find a lost friend. Over the years, it has earned the trust of more than 20 million clients.
Using Spokeo is free, by simply inputting a name or phone number, you'll get the most basic outcomes. Even though it gives out a bit of information, most of it's unclear and not readable. 
If you can interpret the data carefully, it's possible to gain some useful details.

US Search is a highly acclaimed company in the sector and it provides an uncomplicated and effective background check and person search tool.
The beauty of it is that the person you are searching for will not be aware of the fact that they are being looked for, which is designed to protect your privacy.
US Search goes through a lot of public records and assembles all the relevant facts into one report, making it a cost-effective and more helpful method of obtaining the data.
Things to Consider Before Using a Background Check Service
Utilizing a reliable background check agency offers a lot of advantages. In the past, it was difficult and costly to check an individual's criminal record. Now, there's quick access to data, making it simpler to obtain information.
BeenVerified can be used to find out more about a new acquaintance, as well as to check the background of yourself and your family. You can use an online search to find a person's address, phone number, and even their relatives' names.
BeenVerified costs can make it difficult to determine if you have opted out, due to the availability of search tools such as background check services that offer the option to share your information with them.
BeenVerified Review – Frequently Asked Questions
Is BeenVerified Free?
BeenVerified reviews show that customers of the search engine, which requires a subscription to use, can find a variety of facts in one place. It's possible to search without spending any money, but access to the data is only available with a paid monthly membership.
Is BeenVerified Safe to Use?
No one has made any claims of stealing confidential information or breaching data security, despite multiple BeenVerified reviews pointing out incorrect information in police records and other documents that did not fit the person's profile.
Will the People I Search for be Notified by BeenVerified?
Those who are searched will not be made aware since they are kept confidential and secure.
Is BeenVerified Legal?
BeenVerified reviews state that it's not a consumer reporting bureau and is not appropriate for screening tenants or job applicants. However, it asserts that it's possible to do background investigations utilizing public record searches that respect privacy.
The BeenVerified app is a beneficial way of finding people and it offers a wide range of search possibilities. This can be particularly helpful when you're trying to locate someone by using a VIN or social media account, as not many other sites have this type of service. The BeenVerified cost is also worth considering.
Sadly, this website doesn't allow you to observe the search results without first signing up for a membership plan. Because of this, it's hard to expect the data you'll get before agreeing to a subscription.
>> Start Using BeenVerified >>
DISCLAIMER: You may not use the non-FCRA approved services mentioned in this article or the information they provide to make decisions about consumer credit, employment, insurance, tenant screening, or any other purpose that would require FCRA compliance. These services don't provide consumer reports and are not consumer reporting agencies. (These terms have special meanings under the Fair Credit Reporting Act, 15 USC 1681 et seq., ("FCRA"), which are incorporated herein by reference.)
The information available on our website may not be 100% accurate, complete, or up to date, so do not use it as a substitute for your own due diligence, especially if you have concerns about a person's criminal history. The services we mention do not make any representation or warranty about the accuracy of the information available through our website or about the character or integrity of the person about whom you inquire. For more information, please review each service's Terms of Use.